Composite P.U. College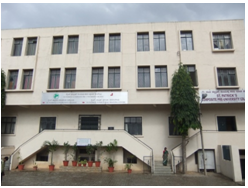 The Pre-University College is one of the outgrowths of the School, and aims to provide affordable and value-based education of a high standard to students hailing from poor families. The College was blessed and inaugurated on July 5, 2009 by the outgoing parish priest. Fr. S. Jayanathan. The incumbent Manager and Educationist Fr. A. Sagayanathan has added a library, computer lab and wash rooms. The process of upgrading it to a Degree College is underway.

It has two sections of I and II PUC, and offers a choice between History and Computer Science, along with Economics, Business Studies and Accountancy.

Three languages are offered, namely Hindi, Kannada and English. Religious and cultural activities are emphasized in order to promote all-round development of students. A very committed and hard working Mr. Maria Paul is the present principal of the college.